Toyota is one of a few brands in all three Back To The Future [BTTF] movies. 
On
October 21, 2015 [Back To The Future day]
Toyota had one opportunity to do something memorable.
So instead of doing something simple, we convinced them to go big.
First, we built a customized 2016 Tacoma to replicate
the famous 1987 Toyota Pickup in the first Back To The Future.
In New York and Los Angeles we built gigantic toy cases
to house our customized Tacoma and reinforce Toyota Tacoma's "Play Now" campaign that was running concurrently.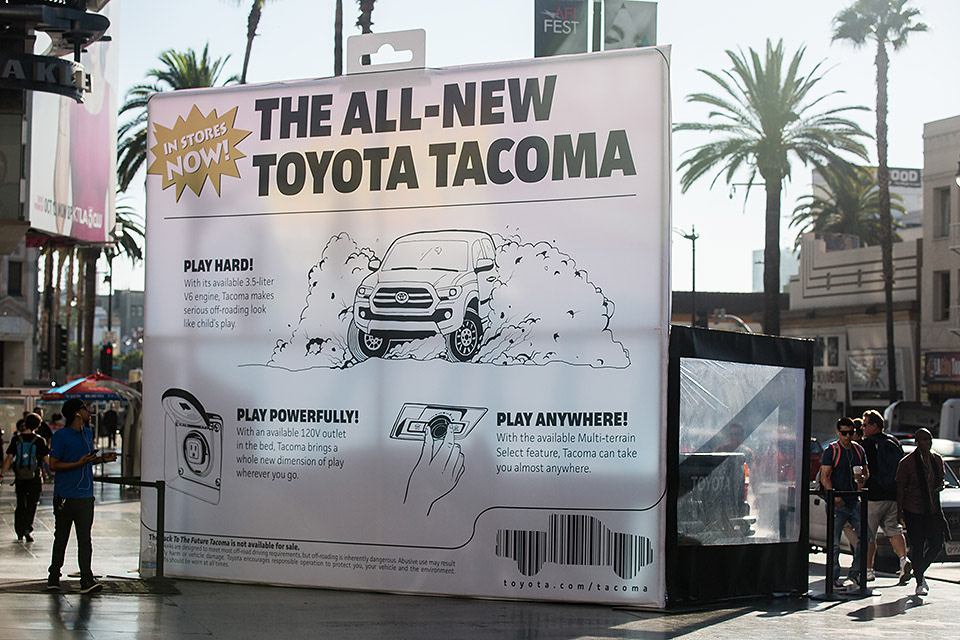 We even made toy sized commemorative versions of the truck and gave them away for free. You can now find them on ebay selling for more money than free.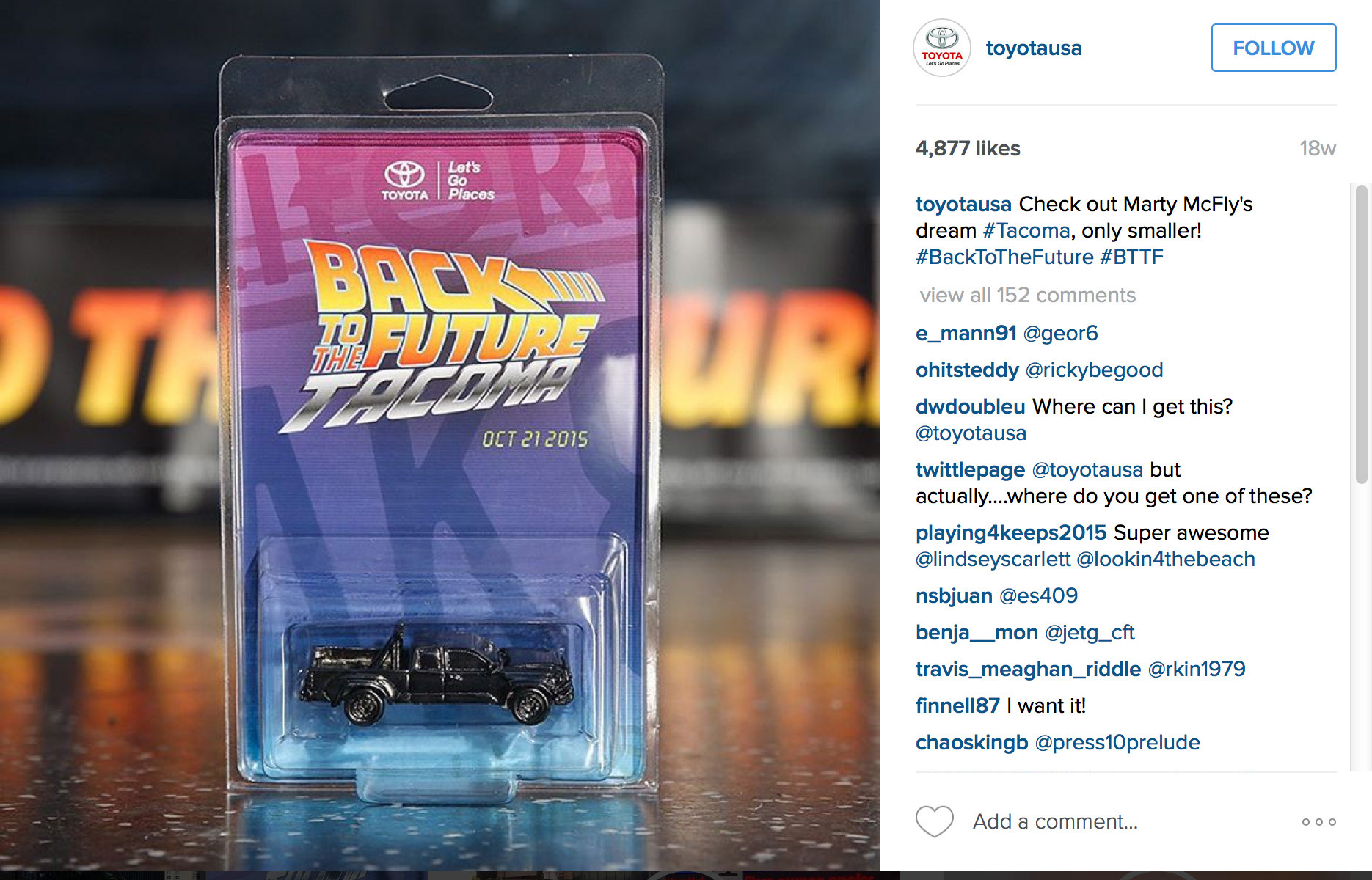 In Texas, we paraded a BTTF Tacoma around the city like they did in the movie.
Fans could also call
1-877-STATLER
and order a free license plate holder... 
They sold out in 40 minutes.