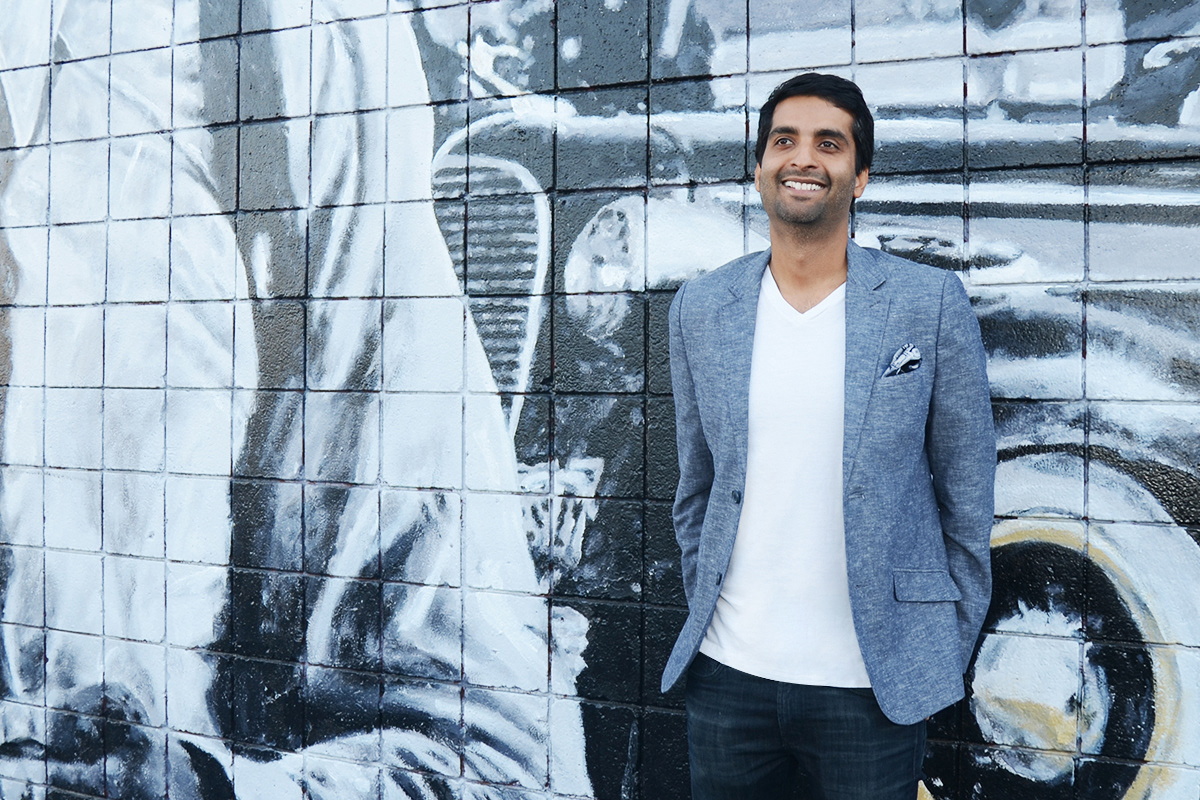 Vik(as) Bhalla is a Creative Director,
born and raised in Santa Monica, CA.
Vikas was raised in the mean streets of Santa Monica and graduated from Samohi. 
He has been told he sounds like Ray Romano, looks like Adrian Brody,
is as funny as Aziz Ansari and has the body of Dwayne "The Rock" Johnson. 
Vikas went to college in San Francisco, spent 10 years working in New York and now lives in LA,
giving him a true insight into how to advertise to people in the middle of the country. 
He was a Creative Director at Hook LA for the last 3 years helping them see growth of over 87% during that time including winning a Silver AdAge award for Midwest Small Agency of the Year in 2020.
He and his wife have 2 lovely kids, a girl and boy. Both cute AF.
Vikas has won advertising awards if that kind of stuff matters to you.

Vikas is an overall good Indian boy.
2017 – 2020
HOOK Los Angeles
An Ad Age 2020 Small Agency of The Year
2019 & 2020 Adweek Fastest Growing Agencies
Nike, Quibi, YouTube (YT Core, YT Kids, YT TV, YT Gaming), Google, NSAF, Fair, S.P.Y.
2012 – 2017
FREELANCE Los Angeles
Hook (CD), 180LA, Goodby Silverstein & Partners, 72andSunny, SaatchiLA, Phenomenon (CD),
Deutsch LA, Zambezi, JWT NY, Team Mazda, WongDoody, Fred and Friends, Lowe CE, 
RPA, Goodness Mfg/Deep Focus, Campbell Ewald, GOOD Corp
Pro bono [The Rapino Foundation, WIIIN, Hope on a String]
2010 – 2012
FREELANCE New York
BBDO, JWT, SapientNitro, Y&R, Razorfish
2007 – 2010
JWT New York 
Huggies (Kimberly-Clark), Trident, Stride,
Bubblicious
(Cadbury), jetBlue, Halls, Macy's, Smirnoff
2006 – 2007
FALLON Minneapolis
Citi, Travelers Insurance, NYSE
2004 – 2006
SS+K New York
Qwest Wireless, NY Knicks, Blue Cross Blue Shield
2007 – Present
AMBIANCE AV Los Angeles
Co-Founder/Creative
Cannes Lions, One Show, YoungGuns, Effies, The Webby Awards,
TBS Funniest Commercials of the Year, Bob Garfield's 10 Best of Year, Creativity Pick of the Day,
Communication Arts, Radio Mercury Awards, Clios, Most Contagious,
D&AD, ANDY Awards, The FWA, Awwwards
Academy of Art University
San Francisco, CA
BFA in Advertising
Los Angeles Trade-Technical College
Los Angeles, CA
Visual Communications, Certification of Completion

Started Take-em-Out Graphics at 17 years old and with a partner
took it from a little design shop to a big time competitor in the car and club industries.
Community Service:
Recognition for 5000+ hours at Santa Monica Chapter of the American Red Cross. Certified CPR Coach (not anymore).